Disco Pike (L-XXXL) - Red Black / Motor Oil
Why is this bait so effective? It consists of many things ... Movement in water, colors, size, and low wieght. The size of Disco Pike allows you to fish the spinning/casting method all day. Big fish loves big baits.
The lure I've created to win big pike fishing tournaments.
The first bait was made the day before Predator Tour Ireland 2016. During training Disco Pike allowed us to catch big pikes in places where fish have seen already everything. 
We won the tournament with a big advantage. We have caught 13 large pikes!
Disco Pike was my secret weapon in many competitions. Over time, it has been improved and since autumn 2019 it has been officially released for the public!
Size XL and XXXL in addition to bigger lengths and weights have twice as much hair as sizes L and XXL correspondingly. It makes them appear much bigger to the fish underwater.
Please take a look at the size comparison to see the differences.
Sizes XXL and XXXL come with a second tail (included in price).
Sizes XXL and XXXL are available on request only. Contact us through email: contact@lcorrlures.com
SIZE COMPARISON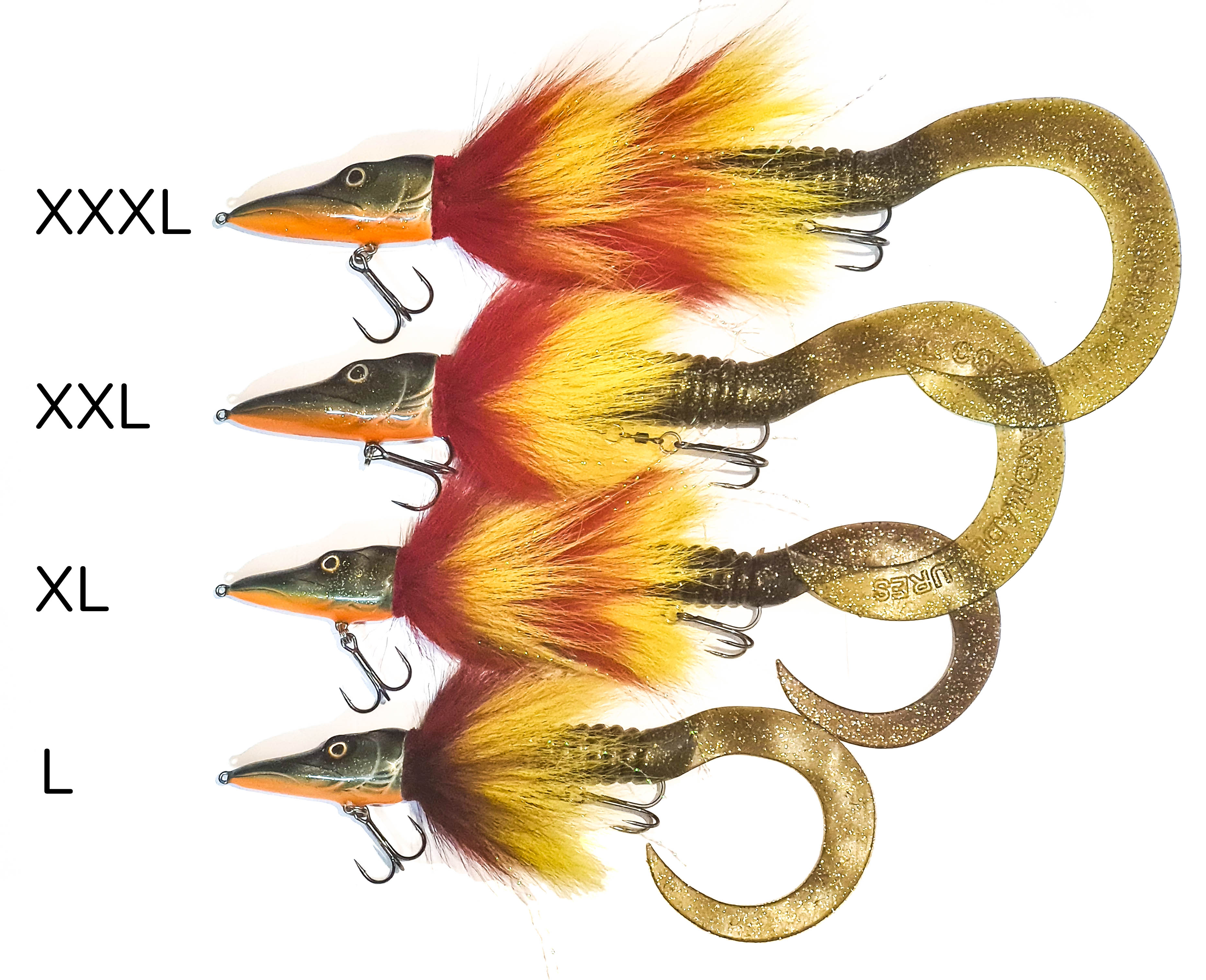 | | | | |
| --- | --- | --- | --- |
| | Length | Weight | Working depth |
| Disco Pike L | 40cm / 15,7in | 110g / 4oz | 1-4m |
| Disco Pike XL | 46cm / 18in | 140g / 5oz | 1-4m |
| Disco Pike XXL | 53cm / 21in | 200g / 7oz | 0,5-3m |
| Disco Pike XXXL | 60cm / 24in | 250g / 9oz | 0,5-3m |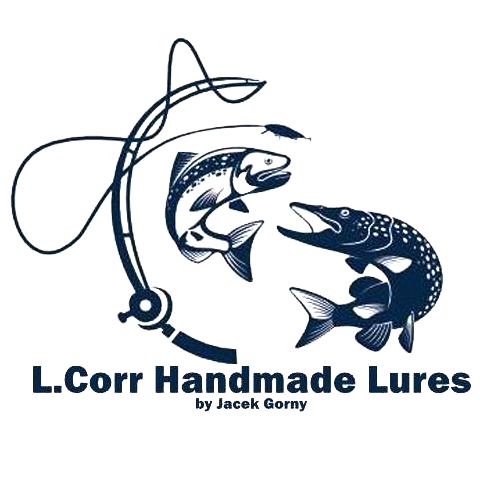 Data sheet
Length

40cm / 15,7in
46cm / 18in
53cm / 21in
60cm / 24in

Weight

110g / 4oz
140g / 5oz
200g / 7oz
250g / 9oz

Running Depth

0,5-3m
1-4m

Lure Type

Disco

Lure style

Slow sinking